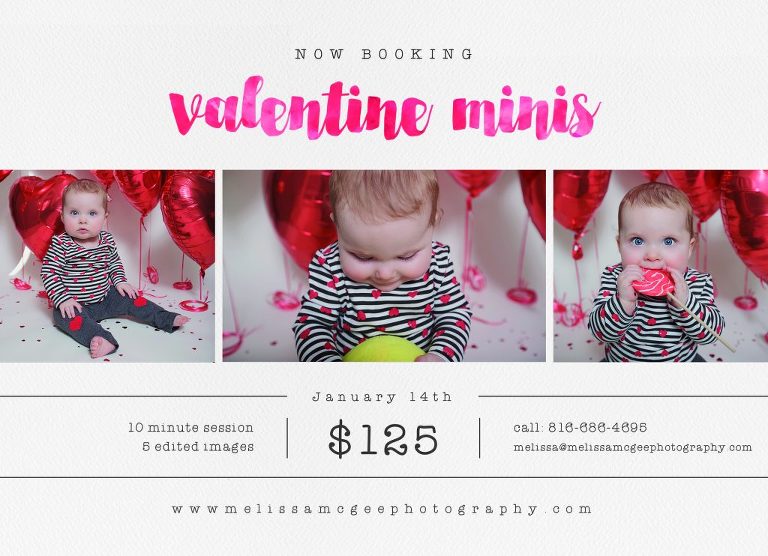 How sweet can your Valentine's Day be this year?
Take the typical sweetness of the day, then add a sweet baby, a giant lollipop, a super cute backdrop set, and some gorgeous portraits, and…well, the cuteness meter just might go right through the roof!
We are now booking our (very limited!) Valentine's Day Mini Sessions for kids!
Call or email to book yours today!