Sigh. I love bakeries. They are always chock full of delicious goodies, and warm fuzzy memories. I love dogs, too. They bring warm fuzzies everywhere they go, right? Combine the two, and you get Three Dog Bakery!
Their website sums it up perfectly, "Three Dog Bakery all started with a rescue pup named Gracie. She came to us with the strongest of hearts and the tenderest of tummies. Typical kibble wouldn't cut it. So, we learned to bake. From that very first batch of wholesome, handmade treats we saw the true magic of dogged devotion.
The healing. The happiness. The unshakeable, unbreakable bond that feeds the soul of both species. And, when all of that was too much to contain in one little kitchen, we opened the world's first bakery for dogs –– stocked with healthy, drool-worthy treats. In fact, many consider ours to be the very best in the animal kingdom.
Crafted from scratch in small batches, our highly-skilled pastry chefs use only simple, real ingredients. They slow bake each recipe to lock in all those luscious flavors and canine-loving nutrients.
We've been making tails wag since 1989, and today our mission remains the same –– feed the souls of dogs and the people that love them. So, go ahead. Treat your dog to our artisan bites and don't be afraid to bark about it."
Yes, you read that right. Pastry chefs. There is an actual chef in every store. Because dogs deserve chefs too, you know!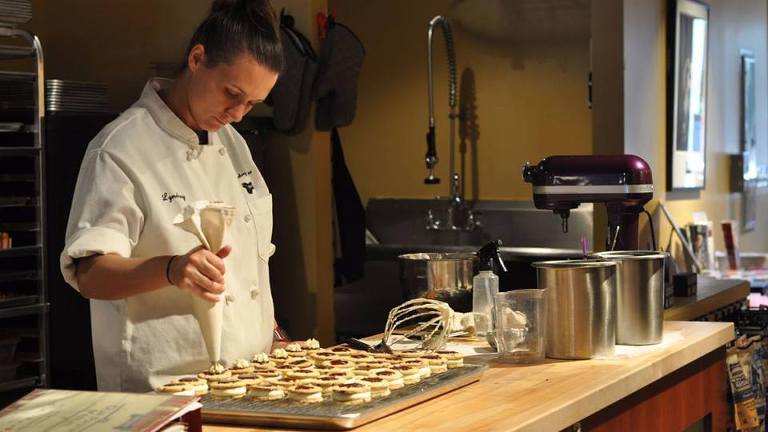 And just look how cute their pastries are! Definitely drool-worthy. I mean, for the dogs, right? 😉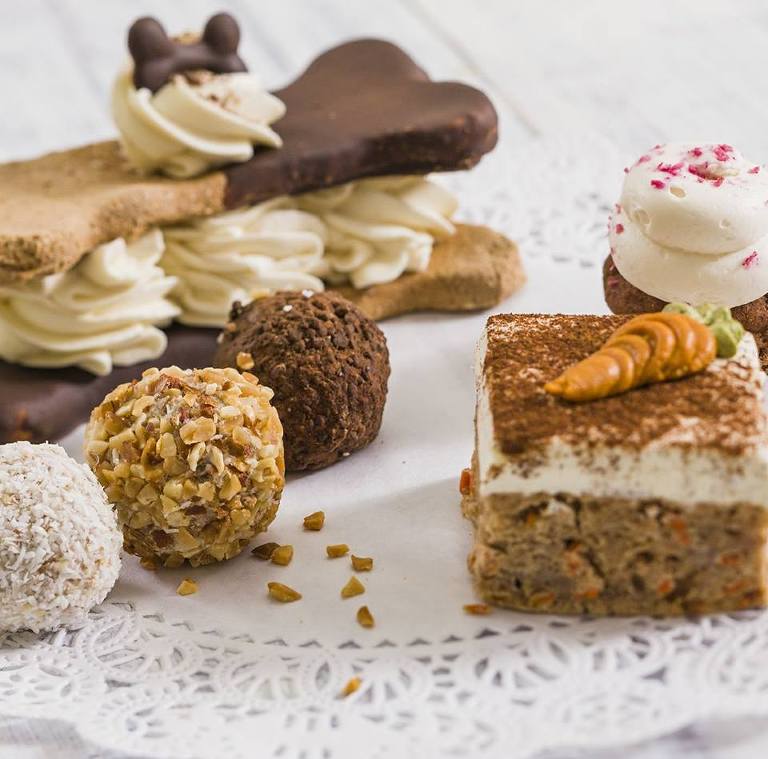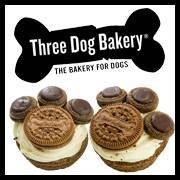 Three Dog Bakery doesn't just carry gorgeous pastries for dogs (and cats!) They have some seriously gorgeous pet accessories, also. I have been known to go into my local TDB to get bow ties, flowers, and all sorts of fun props for my pet photo sessions and events. I particularly love that they stay looking picture perfect through multiple photo sessions, and for several years, too!
Speaking of dressing your pet up, are you taking your pet trick-or-treating this year? Well, you should, because Three Dog Bakery (Plaza location) is having their annual Growl-O-Ween Trick-or-Treating at Mill Creek Park on October 28th! Registration begins October 1st, so keep you eye on their Facebook page to get the info when it's posted!
They'll have a costume contest with prizes for most original costume (large & small dog), best dog/owner duo, and the "Oh No You Didn't!" costume award! There will be Tricks for Treats for dogs at dog-friendly Plaza shops after the costume contest. I can't wait to see pictures from this event, it sounds like so much fun!
If you need to book your Dog & Cat Days of Summer photo session, click here to book now!
SaveSave
SaveSave
SaveSave
SaveSave