Who's your drinking buddy?
For many of us, one of our best drinking buddies is a furry family member!
Well, have you heard of Beer Paws? Beer paws is a local Kansas City company who is dedicated to celebrating the relationship we beer drinkers have with our dogs. We are so excited to partner with them for Dog & Cat Days of Summer 2016!

Beer Paws' Owner, Crystal, sums it up like this:
"We make your dog a better drinking buddy. Dogs and beer actually have quite a lot in common. Both have enhanced the human experience for thousands of years; each comes in many different strengths and colors. And everybody has a favorite!
If you have a dog and you like beer, chances are good that your dog is one of your best drinking buddies. If you're excited, he's excited. If you take him to a party, you're suddenly the most popular person there. And if it's a night when you have tears in your beer, well, the dog won't judge you for that.
Our products incorporate the best tastes of delicious beer and barley flavoring into our dog beer and biscuit treats and you can feel good about knowing exactly what your dog is snacking on."
They partner with around 27 different breweries, all throughout the Midwest, using recycled barley grain to create their products. Check out their Beer Biscuit Peanut Butter Treats and Doggy Beer.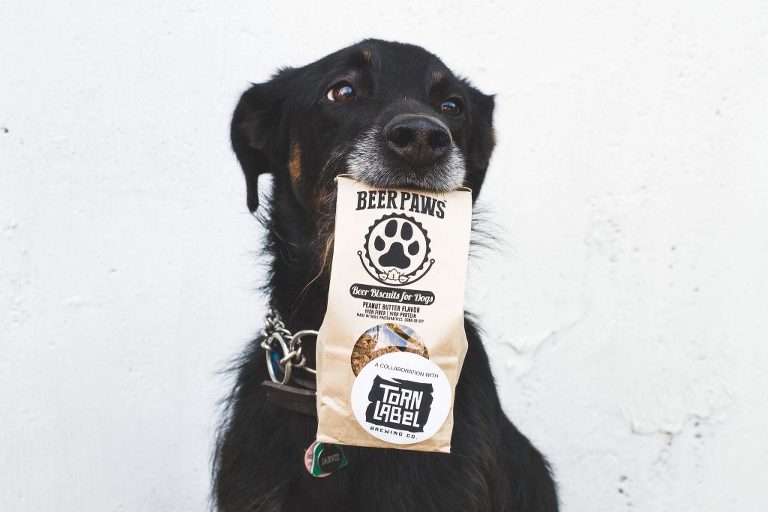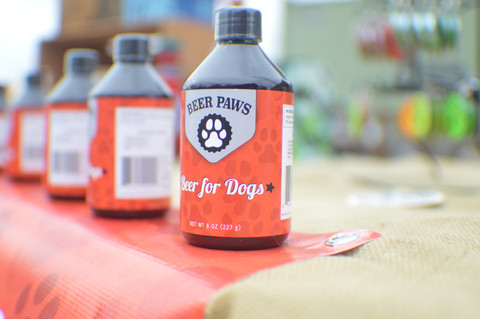 We love their idea to freeze the Doggy Beer in ice cube trays for a refreshing treat for your pups!
Beer Paws offers so many creative products: dog collars and dog apparel, bracelets and apparel for humans, upcycled beer can candles, bottle openers, and so much more!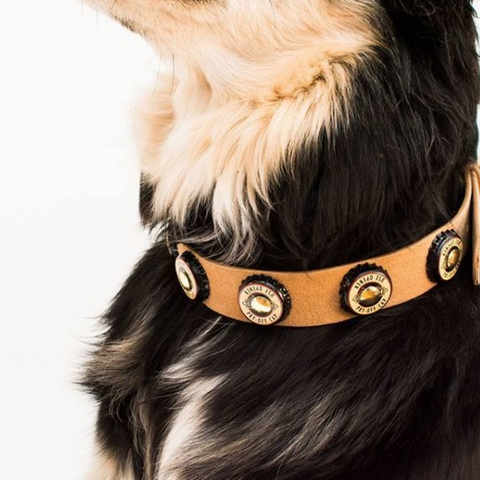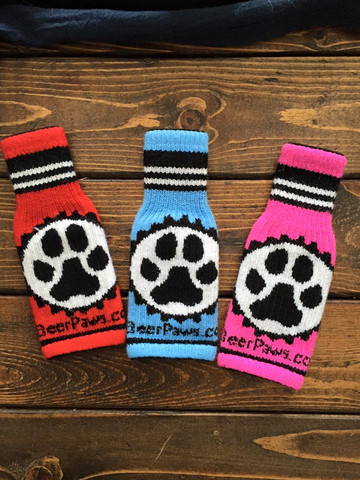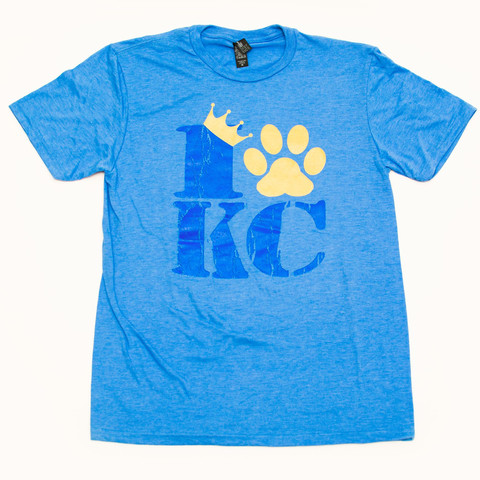 Check out out their website, and then catch up with them on Facebook and Twitter…and if you're in need of a cuteness overload, check out their drinking pup pictures on Instagram!